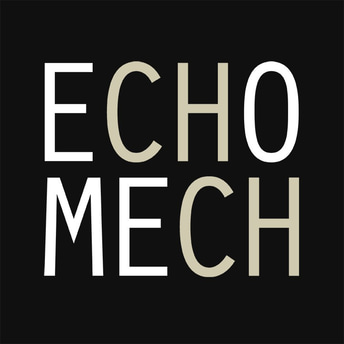 DOCUMENTARY FILM
Telling real people's stories through the medium of Documentary Filmmaking has always fascinated me. It's the biggest puzzle I've ever been a part of solving. It takes a team to tell big stories, and I've continued to enjoy my part in the role of a camera operator or editor.
FEATURED PROJECTS
"Look Away, Look Away" (2021) - 1hr 30min​
After an avowed racist murders nine black churchgoers in South Carolina, battle lines are drawn in Mississippi to determine the fate of the state flag with the most powerful and divisive symbol of the Confederacy.​
My Role: Director of Photography
"35 Million Years Down The Chickasawhaw" (2028) - 28min​
MS Public Broadcasting
Take a trip down the Chickasawhay River in southeast Mississippi and see why it is one of the most geologically important rivers, not only in the state, but also the world.
My Role: Director of Photography
"Love Your Neighbor" (2017-2018) - 70+ Short Videos​
Human Rights Campaign
HRC, Human Rights Campaign, released several new videos as part of the #LoveYourNeighbor campaign, a storytelling project focused on sharing the experiences of LGBTQ people and allies across the South, particularly in Alabama, Arkansas and Mississippi.
My Role: Camera, Editor
"Rising Above the Surge" (2015) - 56min
MS Public Broadcasting
As they rebuild bigger and better than before, the Mississippi Gulf Coast residents are still dealing with recovery issues ten years after Hurricane Katrina. The issues include increased insurance costs and changes in building codes. Unprecedented federal funding has helped towns to remake themselves into attractive tourist destinations as well as wonderful places to live.
My Role: Editor
"SubSIPPI" (2014) - 50min
Independent Documentary
SubSIPPI is an honest portrayal of current day Mississippi; it is a search for diversity within a state that has otherwise gone unnoticed. With an emphasis on the moving image, subSIPPI conveys the stark realities as well as the vibrant optimism within a place that once prided itself as the Closed Society.
My Role: Editor
Additional Documentary/Nonfiction Projects:
​"Mapping a Modern Mississippi" Director, Editor, MS Museum of Art (30 sec spots, editing for over 60 web profiles) 2016
"Running Full Out" Camera (Documentary Short on political campaign for State Auditor) 2015 - 2016
"GoHARD" CoDirector, CoCamera, Editor (10 commercials, 5 Short Web Documentaries - Fahrenheit Creative) 2014
"Parts Unknown: Anthony Bourdain" Assistant Camera (60 min episode, Travel/Food for CNN) 2014
"The System with Joe Berlinger" Production Assistant (60 min investigative documentary for Al Jazeera America) 2013
"Mississippi Roads" Segment Producer, Editor, Camera (4 episodes, 26 min ea., aired 2012 – 2013 on MPB)
"A Way To Serve," Assistant Director, Camera, Editor (TV Short Documentary; MPB; 26 minutes) 2011
"The Last White Knight," Production Assistant (Documentary feature by Paul Saltzman) 2007